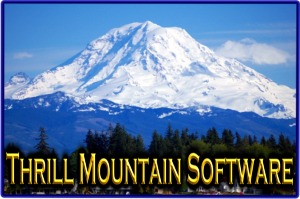 Success is doing ordinary things extraordinarily well!
ThrillMountain Software:
We are located on the west coast of the USA, and have been designing websites since 1997 and databases since 1982. Also I have 15 different programming languages under my belt. We do complete custom coded websites.We never use design templates. I would be your single point of contact for any website or email account problems. We also offer complete privacy and complete dedication to our clients. Over 50% of our clients are Fortune 500 companies. My goal is to deliver a project that is not merely acceptable, but one that exceeds your expectations.