Tequila Reef:
Still open. That is all that I can comment now. LOL!
---
Bar Academy:
Zeppelin St. (near Hensonville) Poor food, poorer service. The owners definitely haven't a clue. A total waste of space.
---
Black Angus Steak and Rib House: (Amsterdam Hotel)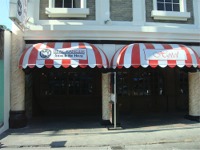 Massive daring menu resulting in stratospheric high prices. Completely out of place for the vast majority of clientele on Fields.
---
Ruth Chris/Olive Garden: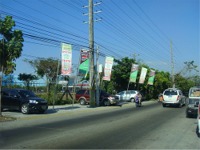 Same as the previous comments. A hopeful strive to bring "Haute Cuisine" to Fields. The punter-profile currently in AC ain't ready for that yet. Kudos for trying though.
---
Katzuri: (corner Malabania & Zeppelin, beside the old PIH Hospital)
Finally! A place that has "got the message". In a town where most equate Japanese food with so-so and expensive, the new Katzuri serves very decent Japanese-like food at a fair price. A definite place to try.
---
Hea nde: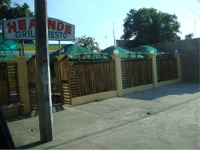 Down the street from Barhoppin and Pussycat Dolls Bars. A take-off from the Ikabod concept. Save your cash and take your barfine there to eat local food. She will appreciate it more than Ruth Chris/Olive Garden at the EuroAsia Hotel. LOL!
Doblings: (near the VFW on Don Juico)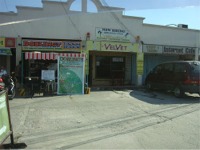 Expanded menu. Ok food.
---
Coffee Club: (EuroAsia Hotel)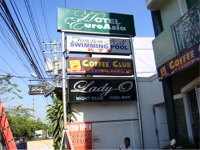 Trying to be good.
---
C'Dining: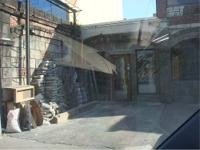 A reno to its original cubicle that it operated out of when it first opened. Business is booming. So much for Pinoys in AC not appreciating non-Pinoy cuisine. LOL!
---
The Bavarian Lion: (Friendship Highway, beside Timog Park Homes)
They are opening a branch at The Courtyard Foodcourt Complex. Best of luck to them. A tough sell. The Friendship location is still dead-quiet.
---
Screaming Eagle Cafe: (Formerly Easy Rider)
Amazingly, the place has stood its ground and persevered. They have a frequent customer base. Good for them. One of the owners is a really nice bloke.
---
So, that is all for February 2010. See ya all shitfaced next month!